Reviews
---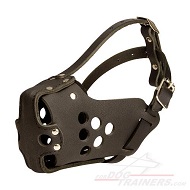 Best Hard Leather Dog Muzzle for Military, Police and Agitation Training
Very knowledgeable staff. Great service. Quick shipping. This is a high quality product. It looks go...
Date Added: 03/10/2015 by John Bonham
---

"Pro Bite Pillow" Leather Cover for Advanced Dog Training
Where are the other Jute or Linen covers for this bite pillow ? I would like to purchase ?
Date Added: 01/23/2015 by Kimberlee McDonald
---

Heavy Duty Best Dog Collar for Training with Handle
The best collar ever. We usually buy the leather collars from the pet stores but this collar is the ...
Date Added: 01/18/2015 by Katrin Sengstock
---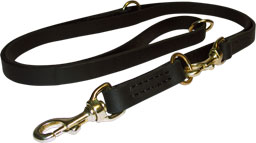 Multimode Leather leash for Dog Walking and Training
I bought this leash to use in all aspects of walking/training/Schutzhund work with my male German Sh...
Date Added: 01/17/2015 by Linda Byerly
---

New Revolutionary 2018 Bite Protection Sleeve and Jute Cover - X-Sleeve with Jute Cover for Dog Training
It took only 5-6 days to get this amazing sleeve with beautiful yellow cover delivered to my home in...
Date Added: 01/13/2015 by Dejan Lovric
---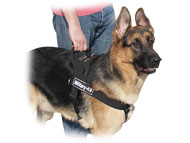 German Shepherd Control Nylon Dog Harness with ID Patches
I love the quality of this harness. It is heavy duty and fits my 6 month old German Shepherd Dog ver...
Date Added: 12/18/2014 by Jerome Pigeon
---