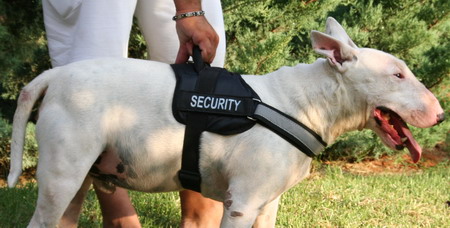 This Light Weight Heavy Duty All Weather Reflective nylon harness for police,service,rescue,sport or schutzhund dog. It can be adjusted in two places to get a perfect fit for almost any size service dog.The 2 inch snap allows the harness to be taken on and off very quickly by the handler using just one hand.Our all weather reflective harness is ideal for everyday using.

The summary of the futures for this tracking harness:

Made of quality super strong 2 inch nylon
1 Quality welded heavy duty stitched D ring
2 inch side light weight release buckle
Carry heavy duty stitched handle

Synthetic pulling dog harness for watching and guarding work used also as dog tracking harness.ADJUSTABLE.



Check how this product looks on the dogs (click on the pictures to see bigger image)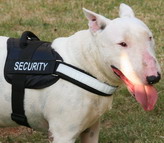 Don't lose your pet - get ID tube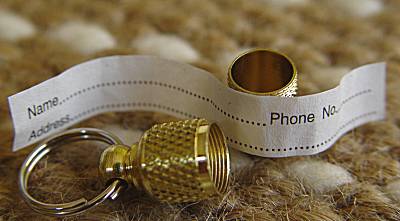 I received yesterday the harness and I have try on my dog. This is the perfect harness for my newfoundland.Thanks.


From :Damien, France
Hello Guy.
So far so good, I got the harness, and it is very good! Trusty really likes it, the first time I put it on him, he walked around all puffed up, and looked like he had something to say! It is very comfortable for him. And so far, I really like the control it give me - more on that after we try it out some more. What I am really writing to you about is, that I think my friend Jean Chalupsky, is going to order a harness from you. I have told her how much my dog, and I like it, and she is interested in one for her dog. Please keep an eye out for her email/order, I know that you will, because your customer service is outstanding, I just wanted to let you know, that I have been talking you up to all my dog loving friends.
Thanks again.


From :Marty, USA, Michigan
Hello Guy,
We already had one of these great harness had work so well when we got another do we wanted one to use for him they are far better than anything you can buy in a store. Thanks for make a quality product.


From :Lonnee, USA, Lowa
Hi Guy
We did indeed receive our order. Thanks for following up on that. The harness is great, though just a little large for our athletic shar pei (so we punched in some extra holes for the buckles). The muzzle seems to cover his mouth well and still leave room to breath. We have yet to try it on him for any extended period -- that will be the real test. I'll let you know if it is shar pei proof!


From :Pamela, USA
Dear Ma'am and Sir,
Thank you so much for your service. I have just been to the post office to collect the harness and am sooooooo happy with the product!!!! It fits as if it had been tailor made and we were so proud of the new addition to the training we sent an e-mail to all at the club to show them our new equipment (We cannot wait until Saturday). The delivery time was so fast I just don't know how you do it, especially coming to South Africa, WELL DONE!!!!!!!!!!! Thank you!


From :Jason, South Africa