Description


This Collar Is Extra Wide - Almost 1 3/4 Inch - Which Makes It Perfect Tool For Handling Large And Active Breeds

This Leather Collar Is Made With Symmetrical Proportional Silver Conchos!!!That Help Bring Out The Beauty Of This Hand Crafted Creation. We Used Only Silver Plated Hardware !!!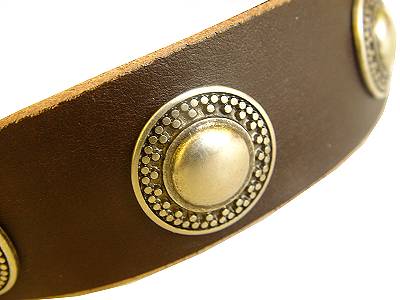 Available In Brown, Black and Tan (natural) Very Strong and Thick Perfectly Oiled and Selected Leather

This collar is made of very strong, durable and soft, solid leather. No doubled up fillers or machine stitches...which means the edges won't fray! "Functionally fashionable".


Circles are hand set with brass rivets.
Hand set brass rivets secure the stainless steel buckle and D-ring (for tags and leash.)


Don't lose your pet - get ID tube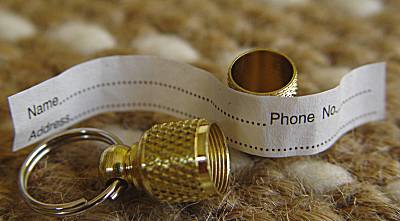 Hello Guy,
The collar looks great and has a high quality appearance. I will be ordering in a few weeks a collar for my Bouvier Des Flanders. Take care.


From :Craig, USA, California
Testimonial
We have bought a number of collars for our Dogue De Bordeaux, off Guy at For Dog Trainers. I have found the quality amazing and the service outstanding. There have been times when something has been too small for example and Guy has swiftly rectified the problem by sending out extra links, so measure your dogs neck!!! My beautiful girl has been the envy of all the other dogs around the lake with both her tan collar and brown collar with blue stones, her tan collar with white and the leather and metal choke collars are really useful too (and do not hurt her in any way they have just stopped her pulling!) I have emailed them and called them on the phone from Great Britain when I have had a problem and they have always offered reasonable solutions.


From :Julie, UK