This light weight heavy duty pulling harness will last for years. Probably the best nylon pulling harness for police,service,rescue,sport or schutzhund dog.This is a great light weight harness with two extra D-Rings sewn into the sides. It can be used for everything from tracking to carting.It can be adjusted in two places to get a perfect fit for almost any size service dog.German Shepherd,Doberman Pincher,Rottweiler and other breeds.The harness has 3 heavy duty D ring that will last for a lifetime.The 2 inch snap allows the harness to be taken on and off very quickly by the handler using just one hand.Our nylon pulling harness is ideal for carting or pulling trial in wet conditions.

The summary of the futures for this tracking harness:

Made of quality super strong 2 inch nylon
3 Quality welded heavy duty stitched D ring
2 inch side light weight release buckle
Carry heavy duty stitched handle

Synthetic pulling dog harness for watching and guarding work used also as dog tracking harness.ADJUSTABLE.

dog harness direct manufacturer price: $34.90


Check how this product looks on the dogs (click on the pictures to see bigger image)

| | |
| --- | --- |
| | |
| | |


Don't lose your pet - get ID tube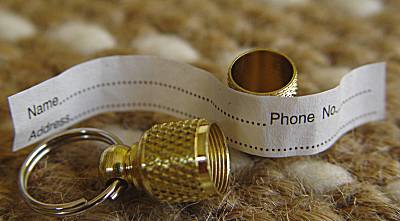 Hi Guy ,
just wanted to thank you for getting back to me and also to let you know that I recieved my harnesses today and am very pleased, they are exactly as described, SUPER!!


From :Gillian, Ireland
Hello Guy:
Thanks so much for your fast reply. It looks like it will be here on Friday. You have the BEST products anywhere and they are well worth the wait... Extremely great quality hand crafted leather and the leads feel so comfortable in my hand. Thank you so much for a wonderful assortment of products.
Sincerely,


From :Joseph, USA


Got it today! It looks like it'll get the job done! Well made also this makes the 4th harness I've gotten for her. She has broken all the others. This one is heavy duty. I'll send a pic later! Thanks!


From :Darius, USA
Dear Guy,
I thought that I would send a note about how much we like the harness we bought (2"nylon). Joker, our 10 yr old male Terv had a ruptured disc in his neck and has two other cervical discs that are bulging. Therefore we do not use a collar so that we avoid any neck strain. The harness is the perfect solution. It is very comfortable and easy to put on. Thanks!


From :Tom, USA, Kansas
Dear Guy,
I just got the harness. I AM AMAZED. This might be the most high quality piece of dog equipment I own, and it fits my Doberman perfectly. My girlfriend wants one for her Chihuahua. Thank YOU for your patience and helping me get the color thing sorted out quickly. It's beautiful. I'm sure you'll be filling a lot more orders from me and my buddies soon!


From :Andrew, USA