This light weight heavy duty pulling harness will last for years. Probably the best nylon pulling harness for police,service,rescue,sport or schutzhund dog.This is a great light weight harness with two extra D-Rings sewn into the sides. It can be used for everything from tracking to carting.It can be adjusted in two places to get a perfect fit for almost any size service dog.The harness has 3 heavy duty D ring that will last for a lifetime.The 2 inch snap allows the harness to be taken on and off very quickly by the handler using just one hand.Our nylon pulling harness is ideal for carting or pulling trial in wet conditions.

The summary of the futures for this tracking harness:

Made of quality super strong 2 inch nylon
3 Quality welded heavy duty stitched D ring
2 inch side light weight release buckle
Carry heavy duty stitched handle

Synthetic pulling dog harness for watching and guarding work used also as dog tracking harness.ADJUSTABLE.


Check how this product looks on the dogs (click on the pictures to see bigger image)

| | | | |
| --- | --- | --- | --- |
| | | | |
| | | | |

Don't lose your pet - get ID tube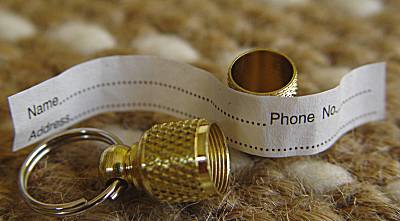 Hello Guy,
Received harness Monday the 28th. Beautiful harness, works Great & the fit is Perfect. Thank You so much for Your help and service.


From :Bob, USA
HI THERE GUY,
HARNESS IS FABULOUS I WILL SAY THAT FOR YOU, YOU COMBINE COMFORT WITH STYLE HE LOOKS LIKE A LITTLE PRINCE WITH IT ON. IT'S FOR THE LITTLE WHITE ONE WHO I SENT YOU A PHOTO OF. I WOULD LIKE TO SEND YOU A SMALL GIFT WHAT IS YOUR ADDRESS? ALMOST FORGOT ARE YOU OKAY NOW? ALL THE BEST.


From :JACKIE, UK
Thank you for everything Guy.
I received the harness tonight and put it right on him. I can't wait to take him to the field tomorrow. This is going to be so much better than pulling on his neck. I know pulling on his neck sounds cruel, but he's very hard to control and that's why I wanted your harness. I got him from the pound when he was two years old, one day before he was going to be put down. He developed a lot of bad habits in those two years, but I wouldn't trade him for the world. He's about 5 years old now. The harness is everything I hoped for and more. Can't wait to put it to use. Thanks for all your help and information. I'll drop you a line in a couple of weeks to let you know how he's doing with it. Thank you again.


From :Joe & Buddy, USA, Arizona
Dear Guy,
I got the dog harness and I am really happy with it. I put it on my dog and to my surprise he liked it. Thank-you so much for all your help. I will definitely recommend your products and site to my family, friends and clients. Take care and Happy Halloween!


From :Angie, USA
HI,
I have received the harness and leash, and i am very happy with the goods as they are very good quality, but i have tried leaving feedback on eBay, but will not allow me to as i bought the goods off your website... thank you very much and i look forward to doing business with you again.


From :Dharmesh, UK