Dog nylon leash for training and tracking Dog nylon leash size:3/4'' on 13'(2.0 cm on 400.0 cm) Dog nylon leash size:3/4'' on 20'(2.0 cm on 600.0 cm) Dog nylon leash size:3/4'' on 27'(2.0 cm on 800.0 cm) Dog nylon leash size:3/4'' on 33'(2.0 cm on 1000.0 cm)

Don't lose your pet - get ID tube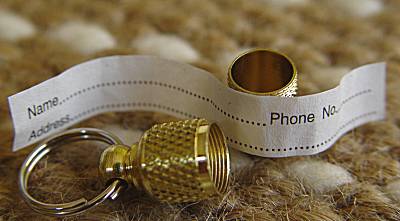 Hello, Order came in today....i am extremely happy with the tabs and the leash...thank you for having a site as well put together as what you have...my wife and I are in a class for search and rescue, with our two German Shepards, and i am going to be sure to tell our in class and our instructor (who is going to be having to purchase many of the products you have on your site) of the quality you have ensured is in your catalog. Again...thank you very much!
From :Christopher USAF, USA


Hello,
I work in an animal shelter teaching public training classes, as well as working with shelter animals. We heartily recommend your equipment to all our students, especially those with large or unruly dogs. Your leashes are sturdy and durable, yet soft, easy to hold and great to work with. I also use some of the leashes for classes with our shelter animals because of their quality, strength and dependability. I personally use one of the police multi-purpose leather leashes for my 100 pound German Shepherd and have never had any reason to worry. It looks great and does the job well. Keep up the good work!


From : Linda, USA, Missouri