This light weight heavy duty pulling harness will last for years. Probably the best nylon pulling harness for police,service,rescue,sport or schutzhund dog.This is a great light weight harness with two extra D-Rings sewn into the sides. It can be used for everything from tracking to carting.It can be adjusted in two places to get a perfect fit for almost any size service dog.German Shepherd,Doberman Pincher,Rottweiler and other breeds.The harness has 3 heavy duty D ring that will last for a lifetime.The 2 inch snap allows the harness to be taken on and off very quickly by the handler using just one hand.Our nylon pulling harness is ideal for carting or pulling trial in wet conditions.

The summary of the futures for this tracking harness:

Made of quality super strong 2 inch nylon
3 Quality welded heavy duty stitched D ring
2 inch side light weight release buckle
Carry heavy duty stitched handle

Synthetic pulling dog harness for watching and guarding work used also as dog tracking harness.ADJUSTABLE.


Check how this product looks on the dogs (click on the pictures to see bigger image)

| | | | |
| --- | --- | --- | --- |
| | | | |
| | | | |

Don't lose your pet - get ID tube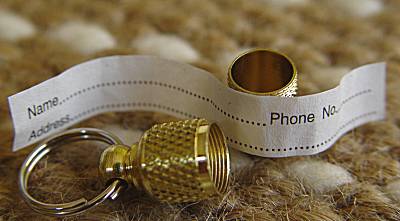 Dan,
I received the other Rottwieler harness a few days ago, and I am compelled to write and tell you how much I am impressed by your pulling/handling harnesses. The production quality is superb, and the design shows obvious thought and engineering. My two Rottwielers pull well and show notable freedom of movement with your equipment. Thank you.


From : John, USA, Colorado
Guy,
The harness was delivered last night and I immediately put it on the dog. She immediately knew it was a working tool and her entire mannerism changed from playful to quiet and obedient. She's a beautiful German Rottweiler who will be four on 19 May; she's very spirited and friendly. She also weighs 130 pounds so that's why we had to order the halter from your company. We looked everywhere and could not find one large enough for her chest. Its made very well and will provide us with long service. Many thanks!


From :Robert, USA, Arizona
Hello,
Absolute the best harness design I have EVER seen! Goes on faster than I would have thought possible - on a dog who won't hold still. Worth every penny and the wait. Thank you!


From :Mary, USA, Texas
Hello Guy,
I have to tell you that I am so impressed with the harnesses I received for my Rottweiler and Labrador. I belong to a "dog carting group" and many of the folks had paid over $250.00 US for harnesses. They were so impressed by your beautiful harnesses and could not believe the price. The fit was perfect for both dogs and extremely comfortable for them. Your harnesses are wonderfully designed and the areas on the dog's body that are supposed to take the pulling did. The padding was thoughtfully placed as well. I gave out your website to 12 people at least. Thank you for a great product, you really know your dogs. I will continue to shop for dog equipment from your company, I am very pleased.


From :Helen, Canada